Current Events...
All of our EVENTS will be posted here and on our Facebook Page, so visit often to see what we're planning next.
---
Past Events...
---
Spring Hill Farm - Spring Clean-up Day!
A big Thank You to all who participated!
Saturday, April 22nd - Earth Day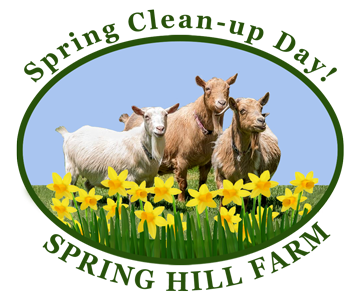 Clean-up time between 9:00 am and 1:00 pm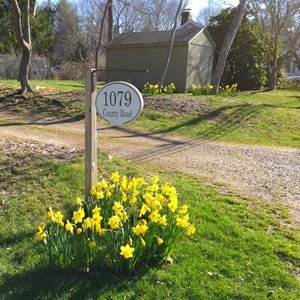 SPRING HILL FARM
1079 County Road
Cataumet, MA 02534
Bring a rake and a friend; or 10 friends!
Other useful tools: clippers, tarps, leaf blower, leather gloves, etc.
Refreshments in the Barn
Coffee, Tea, Water, Cranberry Juice, and healthy snacks. Yum!
---
Annual CCA Easter Egg Hunt!
The annual CCA Easter Egg Hunt was held at Spring Hill Farm on Saturday, April 8 at 10:30. We met in the Cataumet Methodist Church parking lot.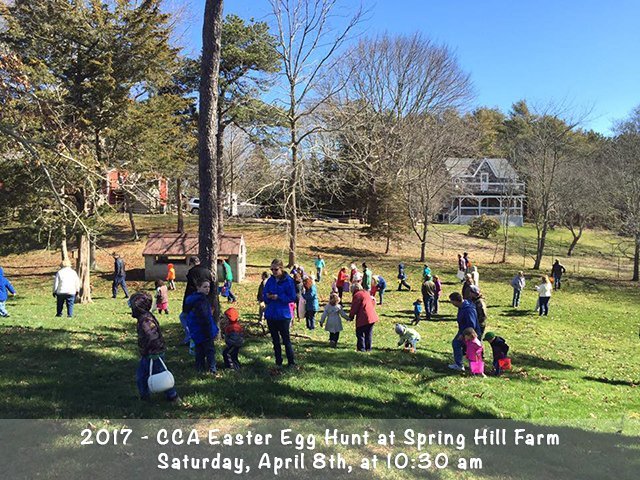 ---
Barnyard Sale & Family Farm Day at Spring Hill Farm - 2016!
Saturday, May 28, 2016 - A fun day with beautiful weather!
About 300 people visited the farm, for some it was a quick stop in a busy day and others took the time to explode, feed the goats, chat with old friends, make new friends, volunteer to help the CCA (Cataumet Civic Associates) or the BCT, and many left with a treasure or two.
Enjoy our SLIDESHOW of the Barnyard Sale and Family Farm Day (click the link or on the image below to launch photos!):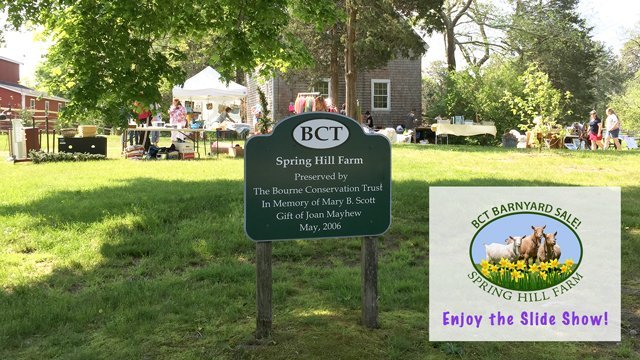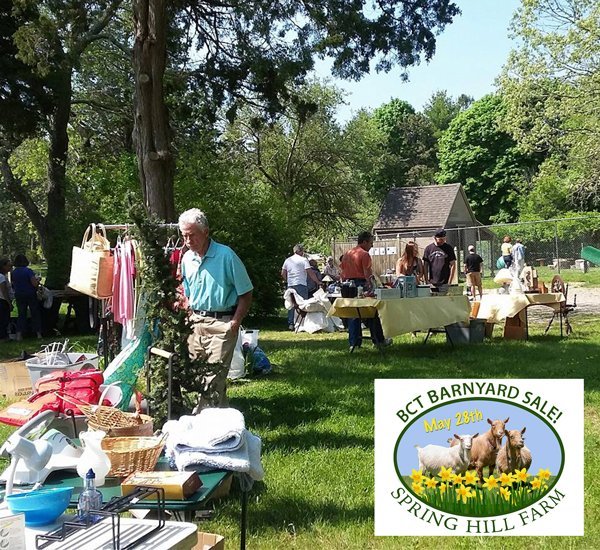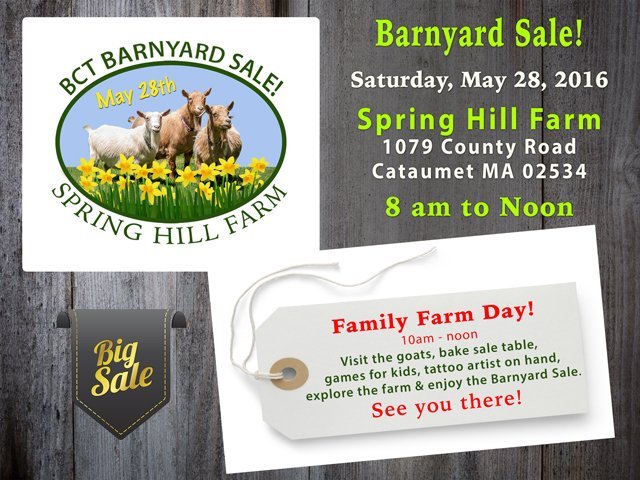 ---
Cape Christmas Trees - Spring Planting 2016
A benefit for the Bourne Conservation Trust
Now's the time to plant
a vision of things to come
Christmas 2023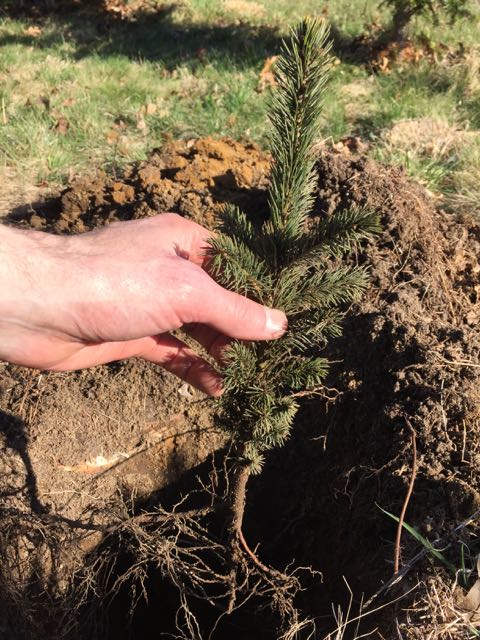 THANK YOU... Cape Christmas Trees! ~ BCT
---
Annual CCA Easter Egg Hunt 2016
Our March 19, 2016, annual CCA Easter Egg Hunt at Spring Hill Farm was a great success. Although it was chilly, the sun was shining and a good time was had by all.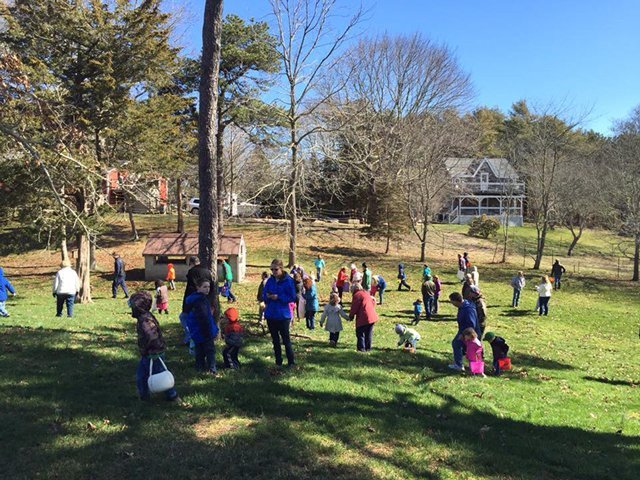 ---
36th ANNUAL WINTER FUN RUN - January 3, 2016
CAPE COD ROADRUNNERS & BOURNE CONSERVATION TRUST
Thanks to the more than 160 runners and spectators who came out on a chilly Sunday for the Cape Cod Runners Winter Fun Run to benefit the BCT. Mike Norton came in first, with a time of 29:00. For more results, see list of runners...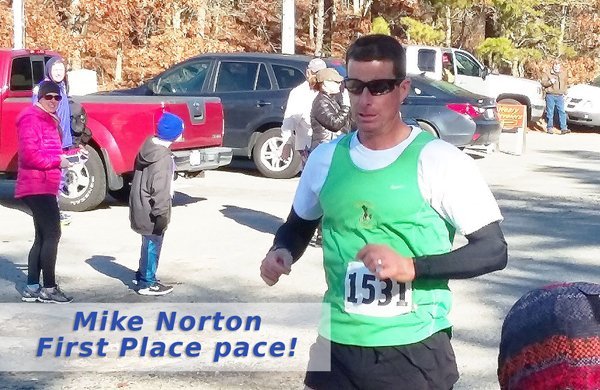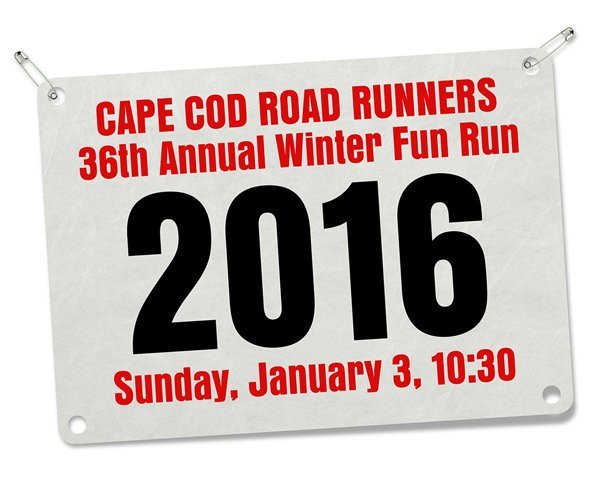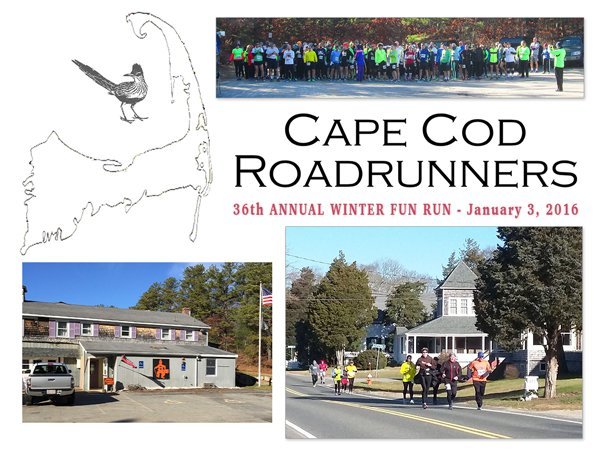 ---
There were 12-15 "limited edition" trees that were sold. All proceeds to the BCT.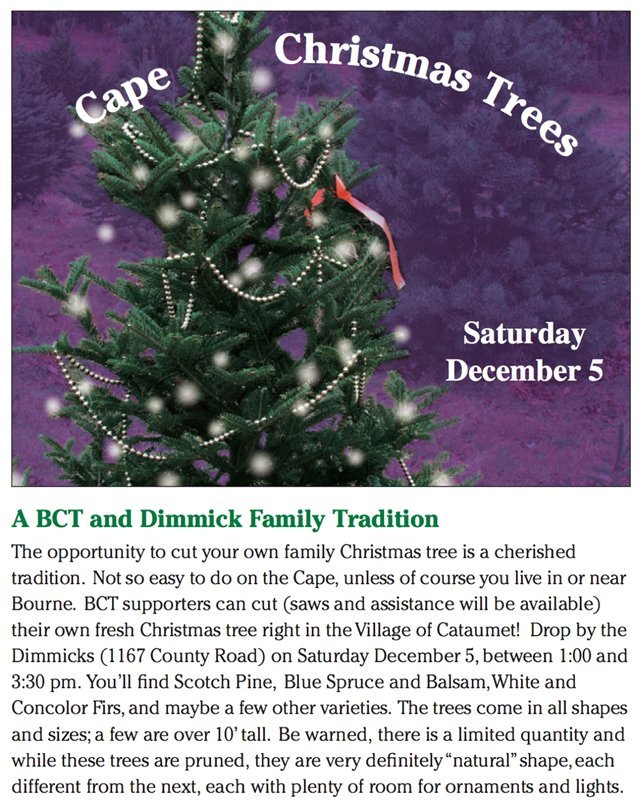 ---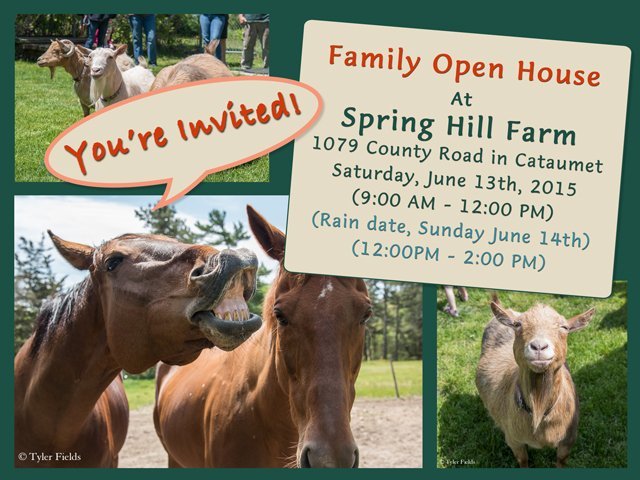 Sponsored by the Bourne Conservation Trust and Cataumet Civic Associates
---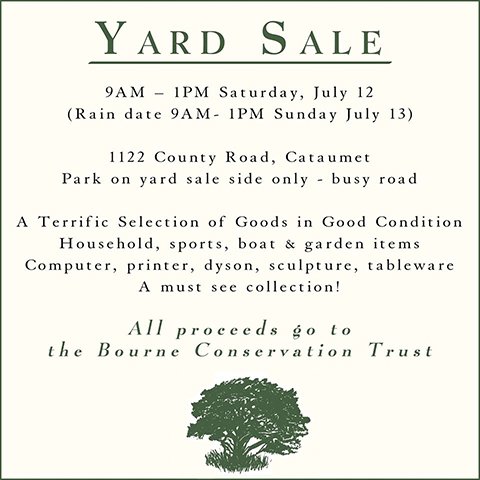 ---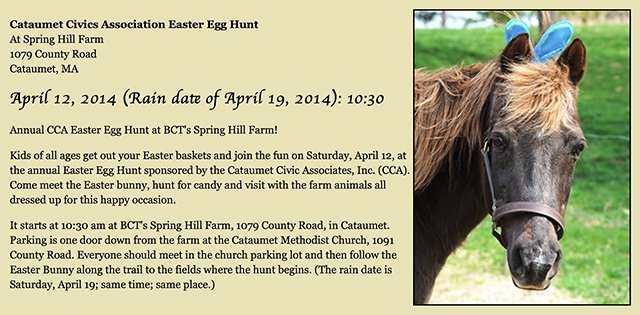 ---